I don't really have an excuse for not posting anything in the last few days, it's not that I've been wildly busy or doing anything interesting, I've just felt a complete lack of motivation recently, unable to do anything but laze in bed binge watching American Horror Story and posting old photos on instagram to further perpetuate the lie that my life is 'cool and noteworthy'. While I know I'm not the only one this creative block has got me down and I'm struggling a lot with journaling and thinking of blog posts, my university contacted me with the assignment I'm supposed to complete before starting in September and I have no real desire to start it, especially as I suspect my peers wont have put the same effort in as me if I do it properly. That sounds fairly mean but I'm slightly tired of working so hard on things that don't mean anything and I don't care about.
images from tumblr
'art is anything you can get away with'
Andy Warhol
I want to print all of his best most nonsensical quotes that don't really line up together onto a shirt
Still from Palo Alto which is a film I've been thinking a lot about recently
I went shopping by myself and felt like the fattest ugliest girl ever until I tried on this magical Stevie-Nicks-esque dress from H+M, even if it cost £70. There's always when it goes on sale.
Russian matchbox covers that I found on tumblr
Random screencaps I took while watching God Help the Girl which is the cutest little film, if you love Belle & Sebastian, Scotland, quirky love stories, cute clothes and great musical numbers that don't feel cheesy or forced at all you'll love it. Even if you don't love all or any of the above the pure charm of the film and its great cast will win you over. Named after the Belle & Sebastian album of the same name the film sort of plays out like an album, series of scenes cut together like songs following after each other.
Gif from Sofia Coppola's Virgin Suicides which is a film I wholeheartedly love and have only just got round to reading the book which is fascinating.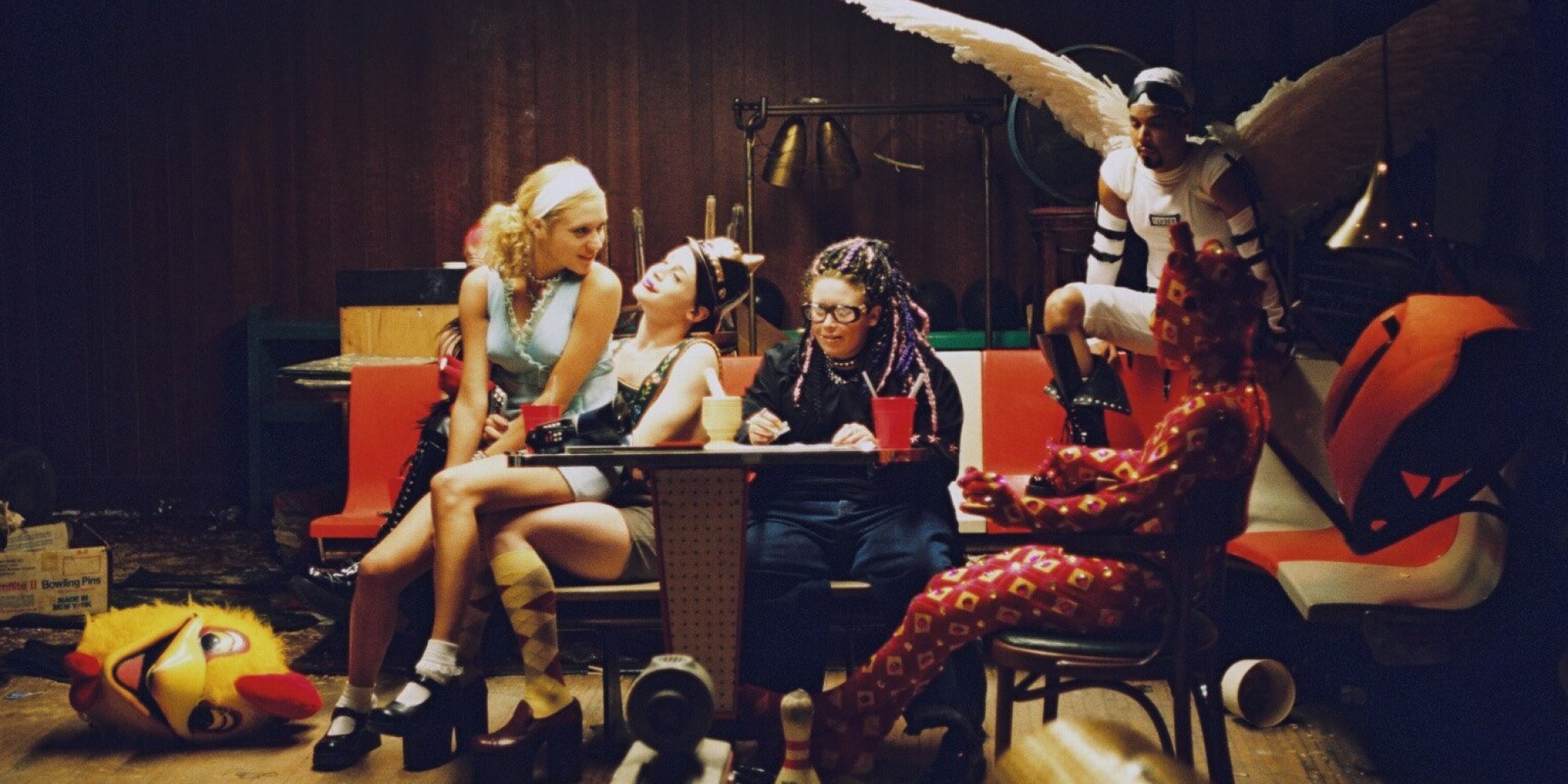 A still from Party Monster that makes it look like a Renaissance painting, complete with the angel, devil, decapitated head thing in the corner. I want to do a whole post on Party Monster because really its an underrated film in its pure fashion complexity, Macaulay Culkin as a wonderfully fabulous 80s club kid, Chloe Sevigny as the ultimate ditzy club babe, Natasha Lyonne as a wonderfully naive goth nu-rave drug dealer, Seth Green as a campy cross dressing man about town and Rickie from My So-Called Life as the aptly named Angel as well as a whole host of fabulous characters and outlandish outfits.
From Tumblr
xxx
Rosie